About us
We are a speculative fiction convention that is invested in all kinds of media. You will find panels and discussion about games, film, literature, and graphic novels. If you are interested in science fiction or fantasy of almost any flavour, we will have something for you.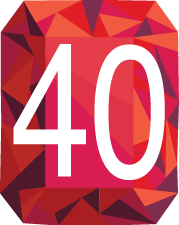 Our Guests
John Scalzi

Known for creating havoc and chaos, multiple award-winner author John Scalzi joins us in 2015.

Kylie Chan

Bestselling author Kylie Chan is best known for her Dark Heavens series but has written various successful SF works.

Anthony Peacey

Anthony Peacey was heavily involved in the original Swancon 1, so we're inviting him along for number 40!
The Program
Swancon 2015's Programming Team and Committee are proud to announce the first draft of our program! All of these panels, presentations and discussions have been suggested to us by YOU, and we're so pleased to be able to deliver the first version of the convention to come.
For previous News on the Program, click on the links below:
Program Overview
Gaming Program – Call for people for Ugg-Tect Royal The Second Clubbing
Gaming Program – Call for Panellists, Panels, and Papers
Gaming Program – Dixit Tournament and Call for Participants
Flash Fans – Call for 10 – 12 minute Single Topic Presentations
Gaming Program – Call for Volunteers
We are still looking for volunteers to be on the program. If you spot something you would be interested in, please use the Panel Volunteer Form to let Sarah know.
You can also suggest people for us to contact if you think they will be a good fit for any of the panels and they are coming to Swancon. Just email Sarah their names, email addresses, and a brief mention of why you think they would be a great panelist, so Sarah can discuss this further with them.
Other feedback is also welcome, so please direct any program feedback to Sarah via email at programming-2015@swancon.com.au